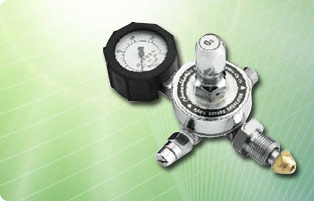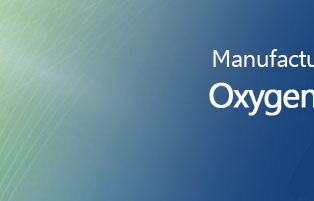 Home
» Oxygen Therapy Equipment


Oxygen Therapy Equipment
Oxygen therapy equipment are made available in precision designed and durable construction finish as per the industry's applicability standards. Meeting the demands of healthcare industry for cryogenic applications, these are suitability constructed to match up with the demands of highly critical healthcare process applications specifically in areas of pipeline accessories and equipment.
The range offered by us under this category include Oxygen Single Stage Regulators, Oxygen Double Stage Regulators, Nitrous Oxide Regulator, Air Regulator, Oxygen Flowmeters, Humidifiers, Fine Adjustment Valve and Oxygen Nasal Cannula. Other than this, we also offer Oxygen Mask Plain, Oxygen Mask with % control, High Concentration Mask, Oxygen Mask with Nebulizer, Nebulizer Mouth Kit, Self Sealing Valve, Safety Key Plug, Terminal Units and Direct Probe.


Oxygen Single Stage Regulators
are the general purpose single stage regulator recommended in handling inert as well as non-corrosive gas applications. These are especially used in applications that do not require precise control of delivery pressure where these perfectly perform the functioning of providing oxygen therapy. Further, the regulator also comes with factory preset fixed static outlet pressure comprising 4.2 Kg/Sq.cm (60 lbs/sqin) as well as provision of safety valve that provides for safe usage.
Features:
Precision design based Oxygen Single Stage Regulators
Regulators recommended for inert as well as non-corrosive gas applications
Suited where precise control of delivery pressure is not necessary
Used for providing optimum standards in oxygen therapy
Regulators featuring factory preset fixed static outlet pressure of approx. 4.2 Kg/Sq.cm (60 lbs/sqin)
Also comes fitted with safety valve
Upon setting of flowrate, regulator automatically maintains constant flow rate irrespective of changing cylinder content volume
In case of blockage of oxygen line distal, regulator automatically prevents buildup of excessive pressure in apparatus and tubing
Pressure gauge provided for indicating cylinder contents
Product Details:
| | |
| --- | --- |
| Usage/Application | Clinic |
| Packaging Type | Box |
| Material | Plastic, Stainless Steel |
| Brand | Anaesthetics |
| Display type | Digital |
Oxygen Double Stage Regulators are developed for use with Jet Ventilator as well as in other applications. For suitable handling, these are made available with extra gauge for indication purposes of outlet pressure of regulator. Further for ensuring safe usage, these also come with safety valve provision. These regulators allow outlet pressure to be adjusted with support of key to desired value as required in cases involving Pediatric or Adult patients. Furthermore, these are perfectly designed to handle the needs of corrosive as well as non-corrosive gases, providing all time precise, stable as well as delivery pressure control.

Features:
Precision functioning Oxygen Double Stage Regulators
Featuring usage possibility with Jet Ventilator as well as in other applications
Coming with extra gauge that allows indication of outlet pressure of regulator
Comes with safety valve provision
Allowing easy adjustment of outlet pressure with support of key (depending upon use for Pediatric/Adult patients)
Precision designed to be used for corrosive and non-corrosive gases
Designed to deliver precise, stable as well as complete delivery pressure control
Select, internal component ratios to provide for superior leak proof seal
In this, total pressure decrease process is in two steps that allows for working pressure to be held constant (not requiring pressure adjustments during operations)
Nitrous Oxide Regulator offered comprises single stage high purity regulators that come in precision design standards that allow no possibility of contamination in involved processes. Designed to provide accurate regulation of corrosive as well as non-corrosive/toxic gases, we provide the exposed parts of the regulator in medical grade stainless steel finish in support of other materials so as to deliver optimum functional support. Further, the presence of specially designed diaphragm also provides for maximum accuracy as well as stable regulation of delivery pressure. The offered regulator can also handle internal vacuum and can be made available in diffusion resistant finish.

Features:
Stainless steel filtered seat that allows for added gas stream purity
Designed to provide for extended service life
Convoluted SS diaphragm to provide for precision control of pressure
Superior diaphragm seal to allow for non-leak finish
Big easy to read single scale gauges
Threaded bonnet for front panel mounting
Tapped body for rear bracket mounting
Captured vent port provided in bonnet to allow for safe venting of hazardous gases
Air Regulator offered is made available with provision of Flow Gauge for providing superior process control. Further, the rugged all metal construction also provides for less frequent as well as reduced maintenance/servicing. We also provide inside the regulators tamper-proof safety blow off that assists in preventing unauthorized adjustments of blow off pressure. Further, the presence of large control Knob also allows convenient operations involving delivery of controlled consistent air pressure as needed in specific pneumatic equipment which is connected to air system. Further, these are also suitable for applications where venting of downstream overpressure is prohibited.

Product Details :

| | |
| --- | --- |
| Minimum Order Quantity | 1 Unit |
| Brand | Anaesthetics |
| Usage/Application | Hospital |
Features:
Oxygen regulator with provision of flow gauge
Rugged all metal construction
Allowing for less frequent & reduced maintenance
Tamper-proof finish
Option of safety blow off situated inside regulator that prevents unauthorized adjustment of pressure
Precision designed large control Knob for convenient operations
Tapped body for rear bracket mountingRegulators designed to provide controlled consistent air pressure as needed by connected pneumatic equipment
Available in standard adjustment range of 0-140 psig (0-9.6 bar)s
Also comes with alternative spring ranges for allowing easy conversion
Non-relieving regulator provision for applications venting of downstream overpressure is undesirable
Suiting applications needing superior control as well as maximum stability under different operating conditions
Oxygen Flowmeters offered comprise BPC Flowmeters that feature as well as reliable finish. These BPC flow meters are constructed using latest technical improvements being made so as to ensure precise measurement of the flow. The available variety we can offer these in include Bpc flowmeter (X 1), 3010 – Plastic, 3041 - Brass Chrome, Bpc flowmeter (X 2), 3010 - Plastic (X 2). Here, the 3010 – Plastic option offered comes with rotary pin valve control so as to permit adjustment of flow rate to desired level which is between 0 - 15 ltrs/min. Further, the 3041 - Brass Chrome option offered is designed for overseas & domestic customers who demand BPC flowmeters made from Brass. Other than these, the 3010- Plastic (X 2) option offered is suitable for use by two patients simultaneously through common supply point to both the beds.

Specifications:
BPC flowmeter (X 1)
3010 - Plastic
3041 - Brass Chrome
BPC flowmeter (X 2)
3010 - Plastic (X 2)