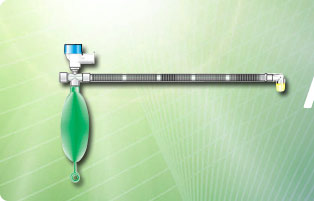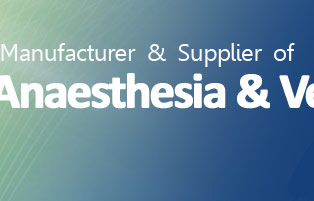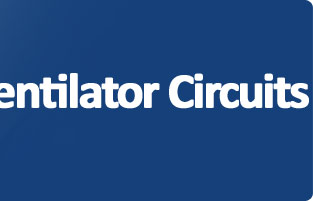 Home
»Anaesthesia & Ventilator Circuits


Anaesthesia & Ventilator Circuits
Anesthesia & Ventilator Circuits offered comprises breathing system including vital set of components that assist in connecting patient's airway to anesthetic machine, thus providing for artificial breathing atmosphere. The complete setup comprises fresh gas entry port that allows gases to be delivered from machine to system, gas reservoir in form of bag or corrugated tube, corrugated tubes for connecting components and others. The precision construction of all these aids ensures their superior functional performance.
The range offered by us under this category include Bain Circuit, Jackson Rees Paediatric Circuits, Bain Mapleson Circuit, Mapleson 'C' Type Circuit, Anaesthesia Paediatric Circuit, Ventilator Circuit Plain Adult, Ventilator Circuit Adult with 1 Water Trap, Ventilator Circuit Adult with 2 Water Trap. Other than this, we also offer Ventilator Circuit - Paediatric, Ventilator Circuit Paediatric with 1 Water Trap, Ventilator Circuit Pediatric with 2 Water Trap, Ventilator Circuit - Neonatal, Ventilator Circuit Neonatal with 2 Water Trap, Magill Semi - Open Circuits and Magill Closed Circuits.


Bain Circuit offered comprises co-axial modification of basic T-piece system which has been developed for facilitating scavenging of waste anesthetic gases. As a tube carrying fresh gas, it travels inside outer reservoir tube to endotracheal tube connector. The process includes patient inspiring fresh gas from the outer reservoir tube and expiring into reservoir tube. The offered set comprises Patient End Mount (2050), 22mm Corrugated Plastic Hose X 1.6 mtrs long (5037), Short Tubing Nipple (2052), 22mm/22mm Male/Female Circuit Adaptors X 2 (9034), Distal End Mount (2051), Long Tubing Nipple (2053), PVC Tubing X 3mtrs. (3135), 22mm Heidbrink Expiratory Valve (9200) 15mm/22mm Angle Mount (9004), 2Ltr. Breathing Bag (8204), with Mount (9020M), 23mm Male Plug in Mount (9012), 23mm/23mm Female/Female Circuit Adaptor (9036) in a plastic bag finish.

Features:
Compact and inexpensive with low dead-space
Low resistance to breathing
Facilitates scavenging of waste gases
Advantages:
Low breathing resistance
Low dead-space
Facilitates scavenging of waste gases
Compact design and affordable
Product Details:
Usage/Application : Medical Use
Brand : Anaesthetics
Material : PVC, PE
Automation Grade : Manual
Sterile : EO Gas Sterile
Patient Type : Adult
Application : Hospital
Corrugated tube Length : 22m
Model Number : 18
Product Type : Bain Cirucit
Antistatic bag Volume : 2L
Steribility : Sterile
Jackson Rees Pediatric Circuits offered comprises a unique water trapper so as to ensure of excellent drainage. With the option of the device being ported for temperature as well as capnography, the accessory support makes it as a flexible option to use. We also ensure that all offered accessories are well approved for quality as well as safe usage during pediatric general anesthesia application. Offering low resistance and minimal dead space, these also offer ideal positioning so as to maximize moisture collection. Being sterile and pyrogen free, we offer these in set comprising 15mm/22mm Angle Mount, Rendell Baker Soucek Facemasks Sizes 1 & 2 , 0.5 Ltr. Breathing Bag with Bleed Valve, 1.5 mtrs PVC Tubing for fresh gas supply, 15mm Ayre's T', 15cm X 11mm Corrugated Rubber Hose with 15mm M/F Hose Mount pair, 23mm/23mm Female/Female Circuit Adaptor, 23mm Male Plug-in Mount all in a carrying case.


Additional Information :
Item Code: 2001S
Delivery Time: 1 Week
Packaging Details: Individual set packed in a Rexine pouch
Product Details :
| | |
| --- | --- |
| Minimum Order Quantity | 1 Set |
| Condition | New |
| Brand | Anaesthetics |
| Automation Grade | Manual |
| Model No. | 2001S |
| Hypoxic Guard | No |
| Usage/Application | ICU Use |
| Is It Portable | Portable |
| Model | 2001S |
Specifications:
Rendell Baker Soucek Facemasks Sizes 1 & 2 (8031 & 8032)
15mm/22mm Angle Mount (9004)
15mm Ayre's T (7015)
15cm X 11mm Corrugated Rubber Hose (8102) with 15mm M/F Hose Mount pair (9021)
0.5 Ltr. Breathing Bag (8201) with Bleed Valve (8221)
1.5 mtrs PVC Tubing for fresh gas supply (3135)
23mm Male Plug-in Mount (9012)
23mm/23mm Female/Female Circuit Adaptor (9036)
Carrying case (1803)
Bain Mapleson Circuit offered is modification of Mapleson D system and comprises coaxial system where fresh gas flows through narrow inner tube which is present within outer corrugated tubing. Further, other than conventional use, the circuit can also be attached to block assembly using pop-off valve and mounted directly to common gas outlet of anesthesia machine, thus facilitating scavenging as well as intermittent positive pressure ventilation. The set comprises 6mm Green PVC Tubing X 1.6 mtrs (3135), Patient End Mount - Bain Circuit (2050), 22mm Corrugated Plastic Hose X 1.6 mtrs (5037), Spill Valve - B/Maple Circuit (2056), 2Ltr. Breathing Bag (8204) & 15mm/22mm M/M Angle Mount (9004), Tube Nipple Long - Bain Circuit (2053), Distal End Mount - B/Maple Circuit (2054).

Specifications:
22mm Corrugated Plastic Hose X 1.6 mtrs (5037)
6mm Green PVC Tubing X 1.6 mtrs (3135)
Patient End Mount - Bain Circuit (2050)
Tube Nipple Long - Bain Circuit (2053)
Distal End Mount - B/Maple Circuit (2054)
Spill Valve - B/Maple Circuit (2056)
2Ltr. Breathing Bag (8204)
15mm/22mm M/M Angle Mount (9004)
Product Details:
Brand : Anaesthetics
Material : PVC, PE
Corrugated Plastic Hose : 22mm x 1.6 mtrs
Tubing Length : 6mm x 1.6 mtrs
Tube Nipple Long : Bain Circuit
Distal End Mount : B/Maple Circuit
Spill Valve : B/Maple Circuit
Breathing Bag : 2 Ltr.
Angle Mount : 15 - 22 mm
Patient Type : Adult, Paediatric