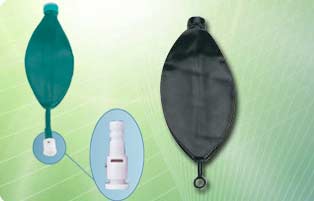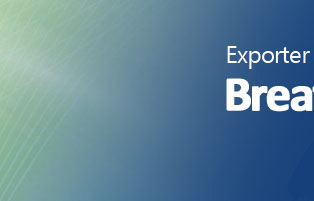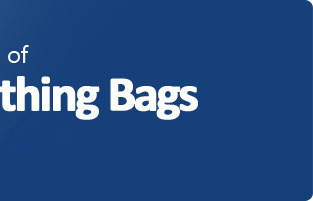 Breathing Bags
Breathing Bags are the devices finding application that temporarily assist patients to breathe. These Anaesthesia Bags bags are used with face mask that is placed over patient's mouth and nose and is connected to oxygen source for providing complete breathing ease. These bags are squeezed and this leads to oxygen being pushed into patient's lungs. Being comfortable in usage, these feature thin, durable designs and can be made available in different finish sizes to pick from to fit patient's specific needs.
Further, the hourglass-shaped breathing bag also helps in reducing the fatigue of the hands as well as also provide firm grip to the hands. The tri-pleat design also offers a better fit over patient's face.
The range offered by us under this includes Breathing Bag (Size 0.5 Ltr.), Breathing Bag (Size 1.0 Ltr.), Breathing Bag (Size 1.5 Ltr.), Breathing Bag (Size 2.0 Ltr.) and Breathing Bag (Size 3.0 Ltr.).


Breathing Bag is made available in size of 0.5 Ltr and finds application in providing vital assistance in making the patients breathe through assistance of artificial oxygen provided. Being connected to oxygen source, these bags are squeezed and as a result the oxygen is pushed into patient's lungs. Further, if patient's have breathing tube in place, these breathing bags can also be directly connected to breathing tubes. Providing for comfortable usage, these feature durable designs and feature hourglass-shaped design that also reduces hand fatigue.

Features:
Size of 0.5 ltr with neck of 15 mm Bush
Comfortable finish
Thin, durable designs
Available in standard sizes
Hourglass-shape breathing bag that also reduces fatigue to hand
Easily grip-able
Tri-pleat designs
Textured exterior surface
Dependable functioning
Product Details:
Material : Silicon Rubber
Usage : Laboratory
Packaging Type : Box
Breathing Bag offered in size 1.0 Ltr are offered to temporarily assist patients to breathe through input of artificial oxygen that passes through the attached interfaces. Providing assistance to patients in breathing, these breathing bags work together with face mask which is placed over patient's mouth and nose with the squeezed oxygen being pushed into patient's lungs. Further, If patient's breathing tube in place, this breathing bag can also be directly connected to breathing tubes. The presence of hourglass-shaped design also helps in reducing hand fatigue as well as makes these easily grip-able. Further, the tri-pleat design also offers perfect fit over patient's faces.

Features:
Size of 1.0 ltr with neck of 22 mm Bush
Comfortable finish in thin durable designs
Standard sizes to fit any patient
Hourglass-shaped breathing bag which reduce hand fatigue
Tri-pleat design for offering better fit
No-slip exterior grip
Dependable functioning
Designed to maximize clinician feel and assess patient lung activity
Offer more accurate visual monitoring with increased tactile sensation
Breathing Bag offered by us in size 1.5 Ltr come in precision construction designs which provide vital assistance for the patients to breathe through use of artificial oxygen. These breathing bags are used in assistance of breathing bag face mask which is then placed over patient's mouth and nose so as to provide complete ease in breathing. Being connected through an oxygen source, these bags are squeezed with the resultant oxygen being pushed into patient's lungs. Being comfortable in use, the thin and durable designs of these bags also make these easily fit the patient's face.

Features:
Size of 1.5 ltr with neck of 22 mm Bush
Comfortable easy to grasp finish
Thin durable designs
Standard finish sizes to provide comfortable fit to any patient
Hourglass-shaped breathing bag for reducing fatigue to hands
Tri-pleat design with a no-slip exterior grip
Dependable functioning
Providing accurate visual monitoring as well as increased tactile sensation
Product Details :
| | |
| --- | --- |
| Minimum Order Quantity | 1 Number |
| Model Number/Name | 8204-Rebreathing Bag, Rebreathing Bag |
| Material | Antistatic Rubber |
| Color | Green & Black |
| Usage | Hospital |
| Brand | Anaesthetics |
| Country of Origin | Made in India |
Breathing Bag offered in size 2.0 Ltr feature precision design and construction standards that provide vital assistance as a temporary aid in breathing. These feature comfortable as well as thin yet durable designed finish with exact finish standards so as to perfectly fit any patient. Further, its hourglass-shaped design also helps in reducing the fatigue caused to hands as well as makes these easy to grip. Being used in combination with face mask to be placed over patient's mouth and nose, these provide vital support as artificial oxygen source and when squeezed helps in pushing oxygen into patient's lungs.

Features:
Size of 2.0 ltr with neck of 22 mm Bush
Comfortable, durable finish in thin design
Standard sizes to fit any patient with hourglass-shaped breathing bag for easy handling
Designed to reduce hand fatigue
Easily gripping non-slip surface
Tri-pleat design
Durable surface which maximizes clinician feel
Also allows easy ability to assess patient lung activity
Hourglass-shaped breathing bag effectively delivering required gas volume
Breathing bags designed for allowing more accurate visual monitoring
Breathing Bag offered by us in size 3.0 Ltr provides vital assistance to breathe through temporary oxygen source. Being connected to oxygen source, these bags are squeezed to pass on the oxygen into patient's lungs. Further, in case if patient's has breathing tube in place, these breathing bags can also be directly connected to breathing tubes. Being easy to use, the hourglass-shaped design of these breathing bags also provide assistance in reducing hand fatigue as well as make these easily gripped. The textured exterior surface also makes it feature a no-slip grip as well as provide dependable performance.

Features:
Size of 3.0 ltr with neck of 22 mm Bush
Comfortable finish in standard size to fit any patient
Hourglass-shaped breathing bag for bringing reduction to possible hand fatigue
Tri-pleat design for offering better fit with textured exterior surface for no-slip grip
Dependable functioning
Thin surface for providing maximized clinician feel
Superior finish that aids ability to assess lung activity of patients
Designed for increased tactile sensation